Amanda Lee Scott is an approachable and skilled professional graphic and web designer; photographer and artist; jeweler and silversmith. Amanda's formal education was completed at Fanshawe College, where she earned a diploma in fine arts, and her bachelor's of Fine Arts degree at Canada's top art school, Nova Scotia College of Art and Design University.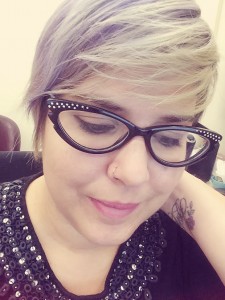 She mastered everything from interactive web page design, graphic design and image making to typographic communication, video production and digital illustration.
"I enjoy the fundamentals of placement and have a natural sense of this…a natural eye. I enjoy the creation, the process and crafting of materials."
A few more things about Amanda:
She collects teapots and loves tea. She has a whole cupboard full of tea and over 80 teapots in her collection.
Amanda proposed her husband at the photography magazine isle at Chapters in Guelph Ontario, he said yes!
She misses living out east and sometimes wakes up thinking she is still there.
Her favouite place on earth is the area of Killarney Ontario and the la Cloche Mountians.
She loves to make sushi rolls.
Amanda will pick out onions from just about anything, and sometimes even get physically ill at the smell of them cooking.
Her favourite sound is of her daughter's laughter.
She once grabbed a wild bears ass.
Amanda has more than one tattoo.
Her favourite tv series is 6 feet under, which she binge watches at least once a year.
Her husband is her favouite person to be around, most of the time.
She absolutely loves dark chocolate and mint.